« Queen Nan and Crazy Cindy | Main | The real deal (Updated) »
August 09, 2008
O! and the Space Hippies
knew there was something familiar about the Obamessiah salute, besides being too creepy-close to throwing gang sign
It is the Star Trek Space hippies episode Return to Eden. One of the lamest of the ST shows (and I LOVE ST original, but this one was lame even then). Relevant screenshots: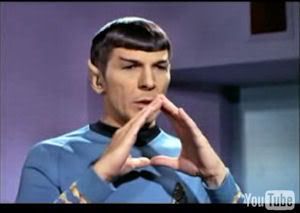 (h/t Baldilocks)
Posted by Darleen at August 9, 2008 08:38 AM
Comments
"Heres my ass, take your time.", or is this the numerical value of the number of issues O! has not flip-floped on "sign" sign?
Posted by: Big Bang Hunter (pumping you up) at August 9, 2008 05:07 PM
Sorry, I beg to differ. That was a GREAT episode. The hippies were WRONG in the end......
Posted by: kimbergrl at August 13, 2008 07:51 AM